Your journey begins with just one step
By stepping into Word Masters, you will find a supportive group that is dedicated to helping you hone your leadership and communication skills.
You are welcome to visit us anytime as a guest, and we are always open to new members. Information will be provided at the meeting to help you get started.
Toastmasters is where leaders are made, and Word Masters can help you realize your potential. We are a diverse group with members at all stages of the Toastmasters journey, from enthusiastic newcomers to Distinguished Toastmasters (people who have completed the entire Toastmasters communication and leadership program at least once).
Oct 15, 2016 Meeting Location change:
Burnhaven Library,
1101 W County Road 42, Burnsville, MN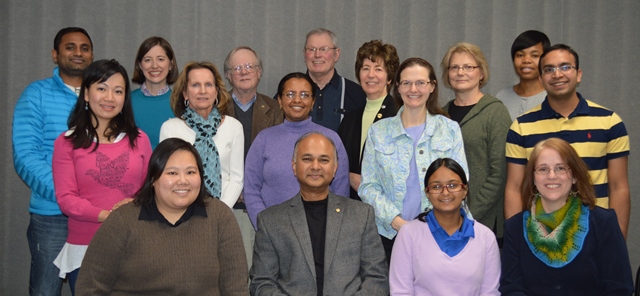 Congratulations to Anita Hoffman
Congratulations to Anita Hoffman, who received the Don Murray Award at the Spring Convention! The award is for making significant contributions to the District, outside of our club, while not serving as a District Officer. Last spring, Anita helped me with keeping track of volunteers for the Spring Convention. This is just a supporting example. Her notable contribution this year was jumping in to promote Dr. Dilip's visit at TLI and helping him throughout the day, which did a lot to make TLI a success (especially because Dr. Dilip had his arm in a sling during the visit).
Congratulations to Wanny & Mary
Wanny Hyunh and Mary Fransen placed 1st in International Speech and Tall tales contest. Congratulations and best wishes at the Rivers Division Contest.